SUMMER WRESTLING FOR KIDS
(Sign up at Any Time)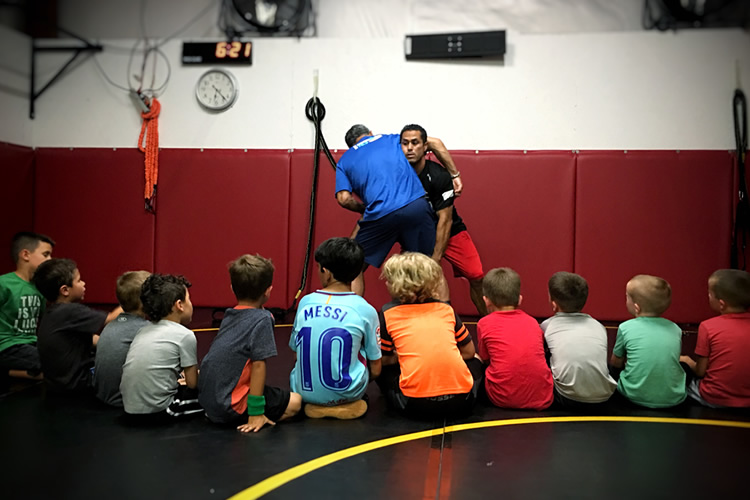 It's time to get back to hard work and healthy kids!
Registration for our 5-10 year old Summer Wrestling Camp is now open.
As a top Junior Wrestling program in the state of California and feeder program to Del Oro High School, MatTime works directly with USA Gold to offer opportunities for wrestlers during the off-season while clubs and high school programs are dormant.
We will evaluate the kids during the camp and afford them the opportunity to advance through our program as they develop a solid foundation in wrestling. Our goal is to build the program as a whole and give special consideration for those kids that plan to attend Del Oro High School in the future.
Please note that you can sign up at any time and we'll prorate the fee if you aren't signing up at the start of the session.
If you have any questions about our programs feel free to call 916.778.0128
.
$99/session
Freestyle & Folkstyle Wrestling
Mon & Wed 3:00pm-3:55pm, (Beginners)
Mon & Wed 4:00pm-4:55pm (Intermediate)
Wrestlers 5-10 years.
Sign Up Here
A few notes:
You'll need to create an account if you haven't already.
Contact us at 916.778.0128 with any questions.
Thank you for your support!
Classes will run from 3:00pm - 3:55pm and 4:00pm - 4:55pm on Monday's and Wednesday's.
Please note that we also have the following High School Wrestling groups: >> High School Wrestling Camp 14-18 year olds
KIDS WRESTLING (7-10 yrs)
MatTime is fortunate enough to have our USA Gold Competitive Team Coach Adrian Garcia coaching our off-season training. Adrian is a former Division I wrestler at U.C. Davis. Helping Adrian while he is on vacation will be State and Nationally Ranked Del Oro Wrestlers Damion Elliott and Elena Ivaldi. The kids will have a great time in this class and we'll continue the development process that will mold them into great High School Wrestlers.
Age: 5-10 year olds
Experience: Beginner and Intermediate Wrestlers
Coach: Adrian Garcia
Cost: $99/month
Time (Beginners): Monday's and Wednesday's, 3:00pm-3:55pm
Time (Intermediate): Monday's and Wednesday's, 4:00pm-4:55pm
When: Nov - Dec+
The kids will have fun, they'll grow stronger and learn wrestling while they're at it!