End of Summer Wrestling Camp
Big 12 Conference Champion and 2011 NCAA Qualifier: David Klingsheim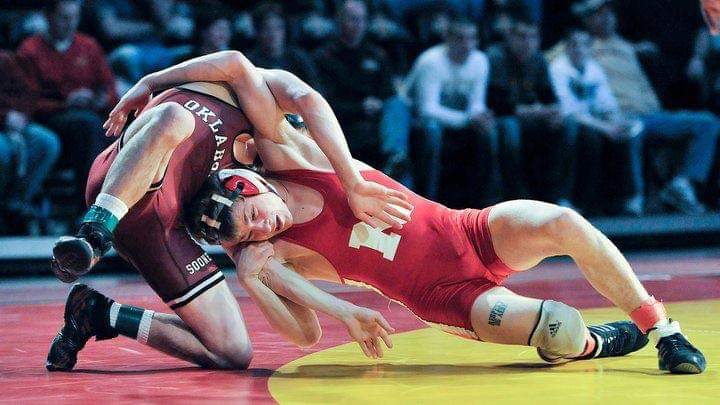 REGISTRATION IS NOW OPEN: This is a great summer wrestling opportunity for middle school wrestlers (10-13 yrs) to train under one of the Sacramento region's top Wrestling instructors. Class will run on Tuesdays and Thursdays starting Tuesday, July 16 from 12:30 pm-2:00 pm. Camp classes will be held at our NEW FACILITY in Penryn, Ca. First come, first served.
We plan to run this camp for a minimum of 1 month, Tuesday, July 16 - Thursday, Aug 15. The cost of the camp is $140 and includes 10 practices which works out to $14.00 per class. We may consider extending the class for a 2nd month after we know more about everyone's school schedule and availability.
$140.00
Folkstyle Wrestling
Tuesdays & Thursdays 12:30 pm - 2:00 pm
Wrestlers: Boys and Girls ages 10-13 years.
Notes:
You'll need to create an account if you haven't already.
First come, first served.
Thank you for your support of MatTime!
Classes will run from 12:30 pm -2:00 pm.
Intermediate through Advanced Middle School Wrestlers
The good news is that summer is here! The reality is that it will soon pass and our wrestlers will be back with their clubs before they know it. This class is designed for wrestlers with a year or more of experience through advanced wrestlers. David Klingsheim is a great Junior Wrestling coach that will keep it fun for the kids but also ensure that there skills are sharpened before heading into a new season. David Klingsheim brings with him an amazing High School and College resume and he has a style that fits well with different types of wrestlers, large and small.
Who: Boys and Girls ages 14-18 yrs.
What: Folkstyle Wrestling.
Skill Level: Intermediate-Advanced.
Where: 3105 Penryn Rd, Penryn, Ca.
When: Tuesdays and Thursdays, Starting July 16, 12:30 pm - 2:00 pm
Coach: David Klingsheim

Feel free to to reach out to us with any questions at 916.778.0128 or email us at .
---