Middle School Wrestling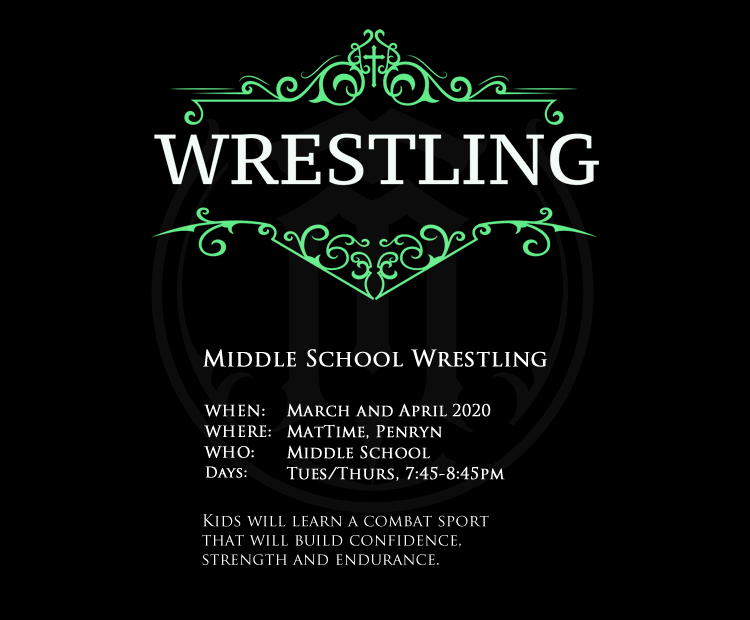 REGISTRATION IS OPEN: Wrestling season is upon us. For those that are new to the USA Gold program we are one of California's top Wrestling programs from our Kids through High School wrestlers. As a feeder program to Del Oro High School we look to develop young kids into great high school wrestlers. This class for middle schoolers will run on Tuesdays and Thursday's from 7:45pm -8:45pm.
Please note that we we also have the following Wrestling Development group for 7-10 year olds:
>> Beginner Wrestling for 7-10 year olds
If you have any questions about our programs feel free to call 916.778.0128
.
$99.00/mth
Folkstyle Wrestling
Tuesday's & Thursday's 7:45pm - 8:45pm
Wrestlers: Boys and Girls ages 11-14 years.
Notes:
You'll need to create an account if you haven't already.
First come, first served.
Thank you for your support of MatTime!
Classes will run from 7:45pm - 8:45pm.
Middle School Wrestlers
Wrestling season is here. This class will be taught by Justus Spillner who's been part of the USA Gold program for several years now. Justus brings with him a great wrestling track record and works well with kids. There will be opportunties for those that would like to compete but it is not mandatory for this group.
Who: Boys and Girls ages 11-14 yrs.
What: Folkstyle Wrestling.
Skill Level: All Levels
Where: 3105 Penryn Rd, Penryn, Ca.
When: Tuesday's and Thursday's, 7:45pm - 8:45pm
Dates: March and April 2020
Coach: Justus Spillner

Feel free to to reach out to us with any questions at 916.778.0128 or email us at .
---